Oz conceded race to Fetterman in call this morning, Fetterman campaign says 
From Jessica Dean and Kit Maher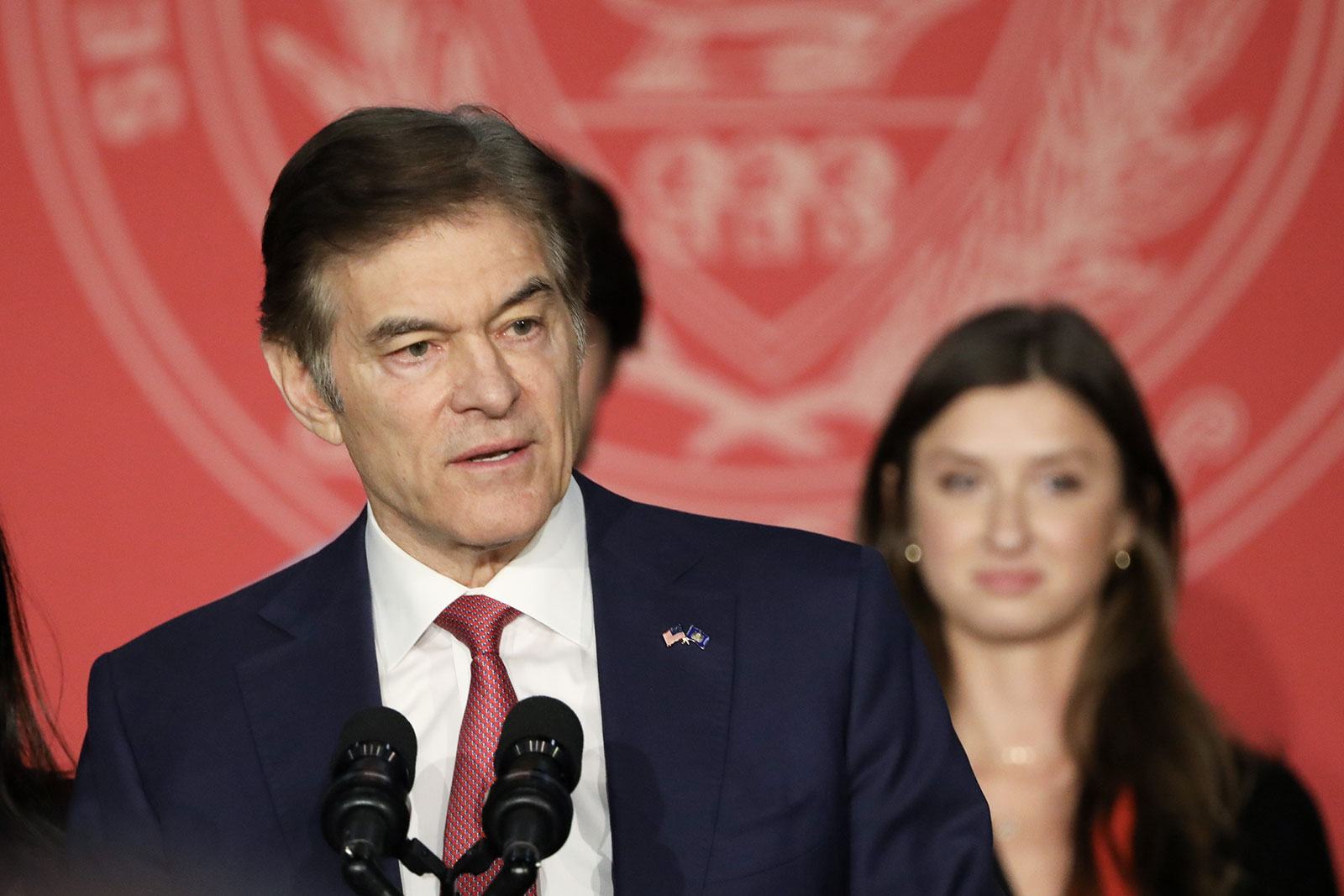 Republican Mehmet Oz called Democrat John Fetterman to concede the Pennsylvania Senate race at 9:30 a.m. ET this morning, according to Fetterman campaign spokesperson Joe Calvello.
Oz campaign manager Casey Contres told CNN over text that Oz conceded to Fetterman over the phone this morning and will be releasing a statement soon.8 min ago
CNN Projection: Democrat Laura Kelly wins reelection bid for Kansas governor
From CNN's Dan Merica
Democratic Gov. Laura Kelly will win reelection in Kansas, CNN projects, defeating Republican state Attorney General Derek Schmidt in a state former President Donald Trump won by 15 percentage points two years ago. 9 min ago
Wisconsin's Milwaukee and Dane counties have counted all early voting, mail-in and same day voting ballots
From CNN's Ellie Kaufman and Jeremy Harlan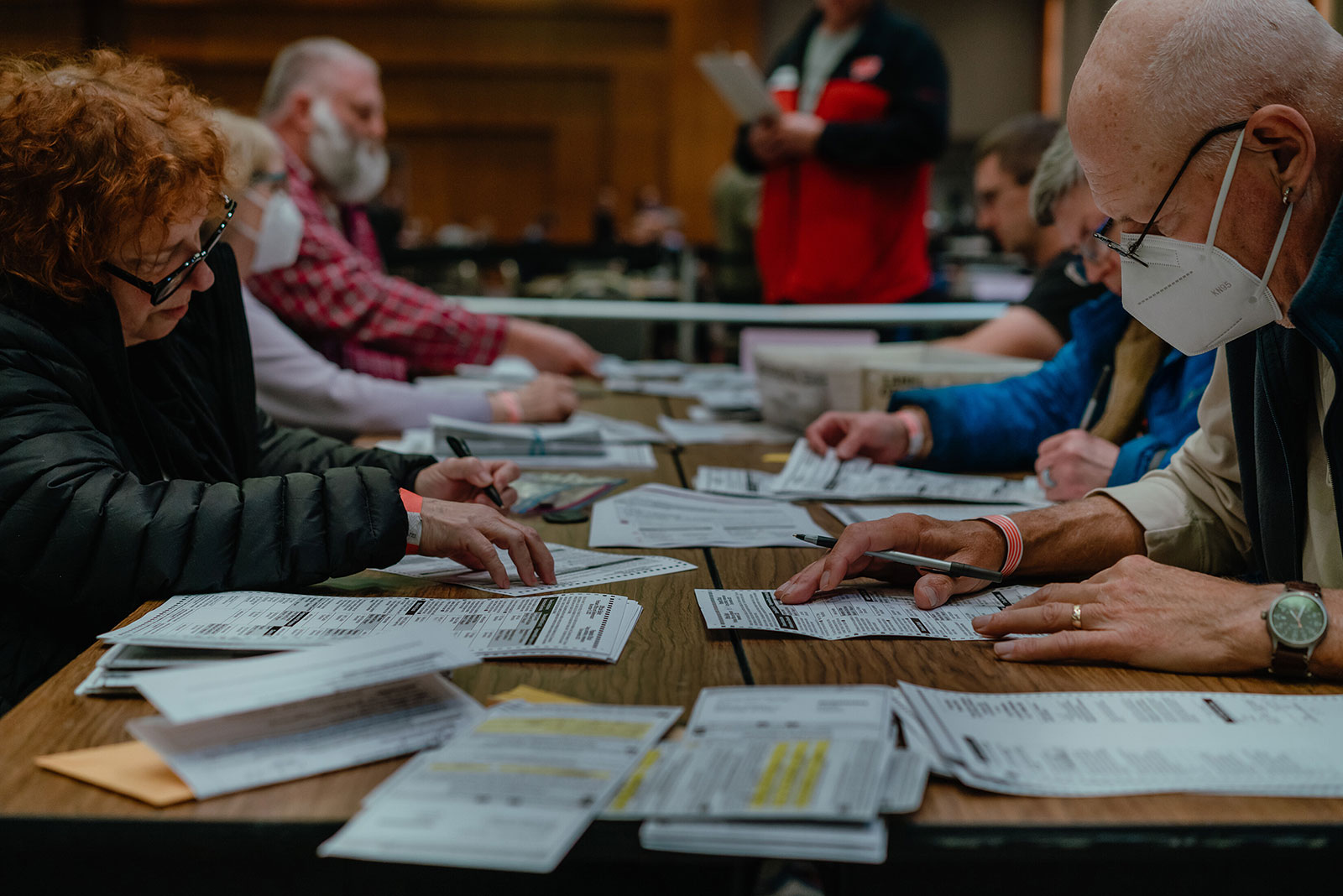 Wisconsin's Milwaukee County and Dane County have counted all of their mail-in, early voting and same-day voting ballots, two county officials told CNN.
Milwaukee County has a population of about 950,000 people, with 595,000 of those people living in the city of Milwaukee, according to their county website.
Dane County has a population of about 560,000, according to the Census Bureau. It is also where Madison, one of the state's major cities, is located.14 min ago
Trump is "livid" after GOP midterms performance, adviser says
From CNN's Jim Acosta and Dan Merica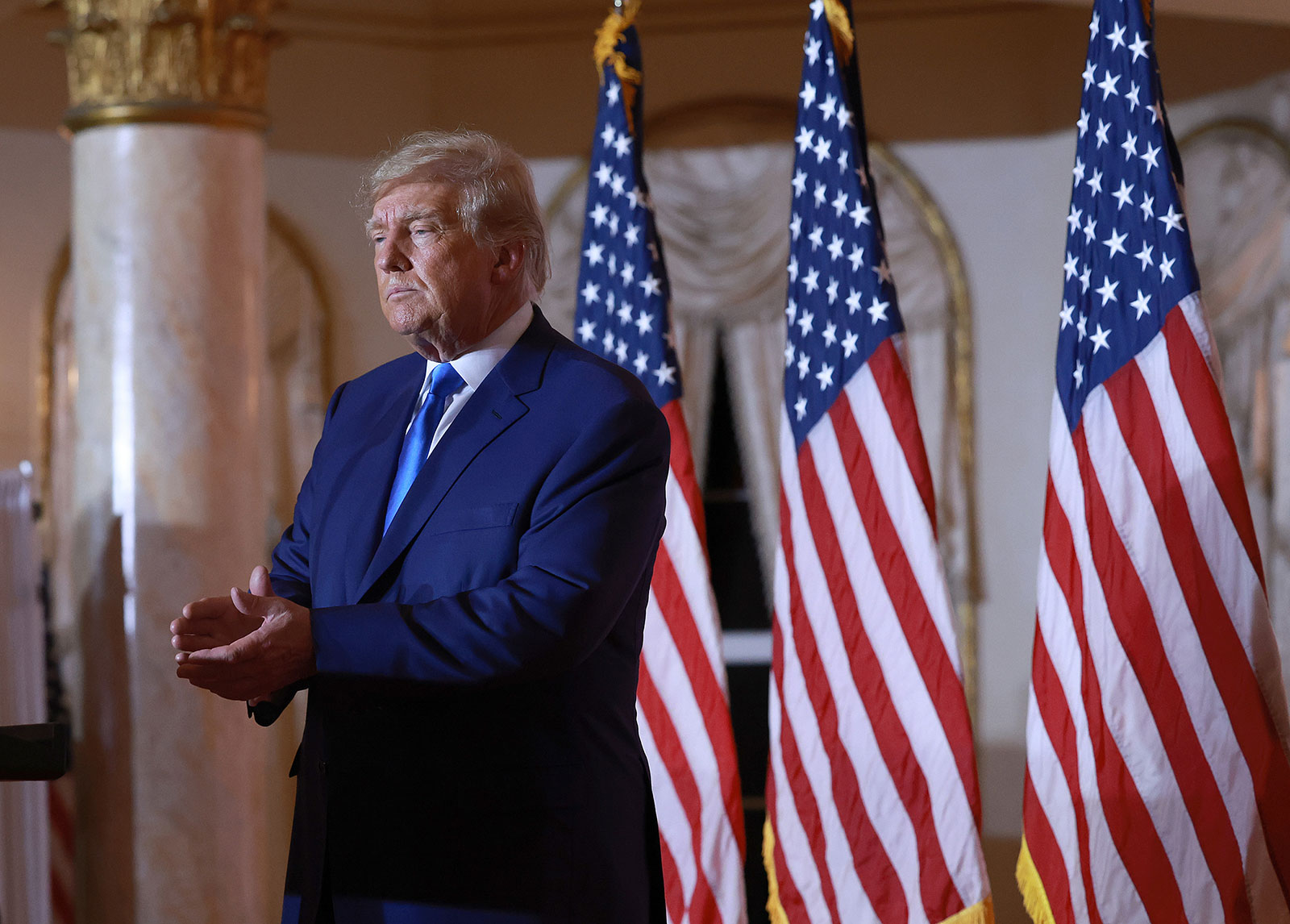 Former President Donald Trump "is livid" and "screaming at everyone" after last night's disappointing GOP results in the midterms, a Trump adviser who has been in contact with Trump's inner circle tells CNN.
"Candidates matter," the Trump adviser said. "They were all bad candidates," the adviser continued, critiquing many of Trump's handpicked contenders in key battleground states.
This adviser said it's unlikely Trump would delay his expected presidential announcement because "it's too humiliating to delay." But the adviser said there are too many unknowns at this point.
The most striking loss for Trump came in Pennsylvania, where Republican Mehmet Oz fell to Democrat John Fetterman in what was the most expensive Senate race in the country. Trump endorsed Oz, during the contentious Republican primary, effectively pulling through a brutal primary and narrowly into the general election. But where the former president's backing was decisive in the primary, it was an albatross in the general election for a Republican Senate candidate who was attempting to make inroads in the suburbs by touting his own moderation.
While Trump did score some Senate wins — Trump-backed GOP JD Vance defeated a stronger than expected challenge from Democrat Tim Ryan in the Ohio Senate race, while Republican Ted Budd defeated Democrat Cheri Beasley in North Carolina — those wins have so far been limited to clearly lean Republican states.
In the House, too, Trump acolytes lost in what were seen as competitive contests that Republicans needed to win if they were going to build a significant majority in the legislative body.
In New Hampshire, former Trump aide Karoline Leavitt lost to Democratic Rep. Chris Pappas in what was seen as a highly competitive contest. In North Carolina, Trump-backed Republican Bo Hines lost to Democrat Wiley Nickel in a race that was widely seen as a test of the former President's influence. And in Ohio, Democratic state Rep. Emilia Sykes defeated Republican Madison Gesiotto Gilbert who bullishly touted her ties to Trump.
Trump's evening was particularly bad when viewed through the lens of Florida Gov. Ron DeSantis' romp of a night.
DeSantis, Trump's clearest rival for the 2024 Republican presidential nomination, overwhelmingly won reelection on Tuesday, crushing Democrat Charlie Crist by nearly 20 percentage points, continuing to consolidate Latino support in Florida and even by winning populous counties like Miami-Dade.
The headline in Trump's one-time hometown paper, the New York Post, said it all: "DeFUTURE," the headline blared, showing the Florida Republican on stage with his family.38 min ago
Stocks slip as control of Congress remains unclear
From CNN's Paul R. La Monica
US stocks on Wednesday dipped modestly after the opening bell, with the Dow sliding nearly 200 points, or 0.6%. The S&P 500 and Nasdaq fell 0.7% and 0.9% respectively.
Wall Street was betting on a red wave in the midterm elections Tuesday. But so far, it appears that didn't necessarily happen. 
The market had rallied the past three days, following a historic surge for stocks in October. That was due in part to expectations of a convincing victory for Republicans that could give the party control of one or both chambers of Congress — a development that could lead to more investor-friendly gridlock. 29 min ago
Virginia governor sent Pelosi a handwritten note apologizing for comments about her husband while on the trail
From CNN's Daniella Diaz
House Speaker Nancy Pelosi's spokesperson confirmed that Virginia Gov. Glenn Youngkin sent a handwritten note of apology to her for comments he made after the assault on her husband, Paul Pelosi. The letter was postmarked for Nov. 1.
The letter comes after the Virginia Republican, while stumping for congressional candidate Yesli Vega, said about Paul Pelosi's assault: "Speaker Pelosi's husband had a break-in last night in their house, and he was assaulted. There's no room for violence anywhere, but we're gonna send her back to be with him in California. That's what we're going to go do."
After his remarks, he told Punchbowl News: "At the end of the day, I really wanted to express the fact that what happened to Speaker Pelosi's husband was atrocious. And I didn't do a great job."
Punchbowl was the first to report about the letter.38 min ago
Georgia's Gwinnett County has a "small number" of ballots left to count
From CNN's Katie Lobosco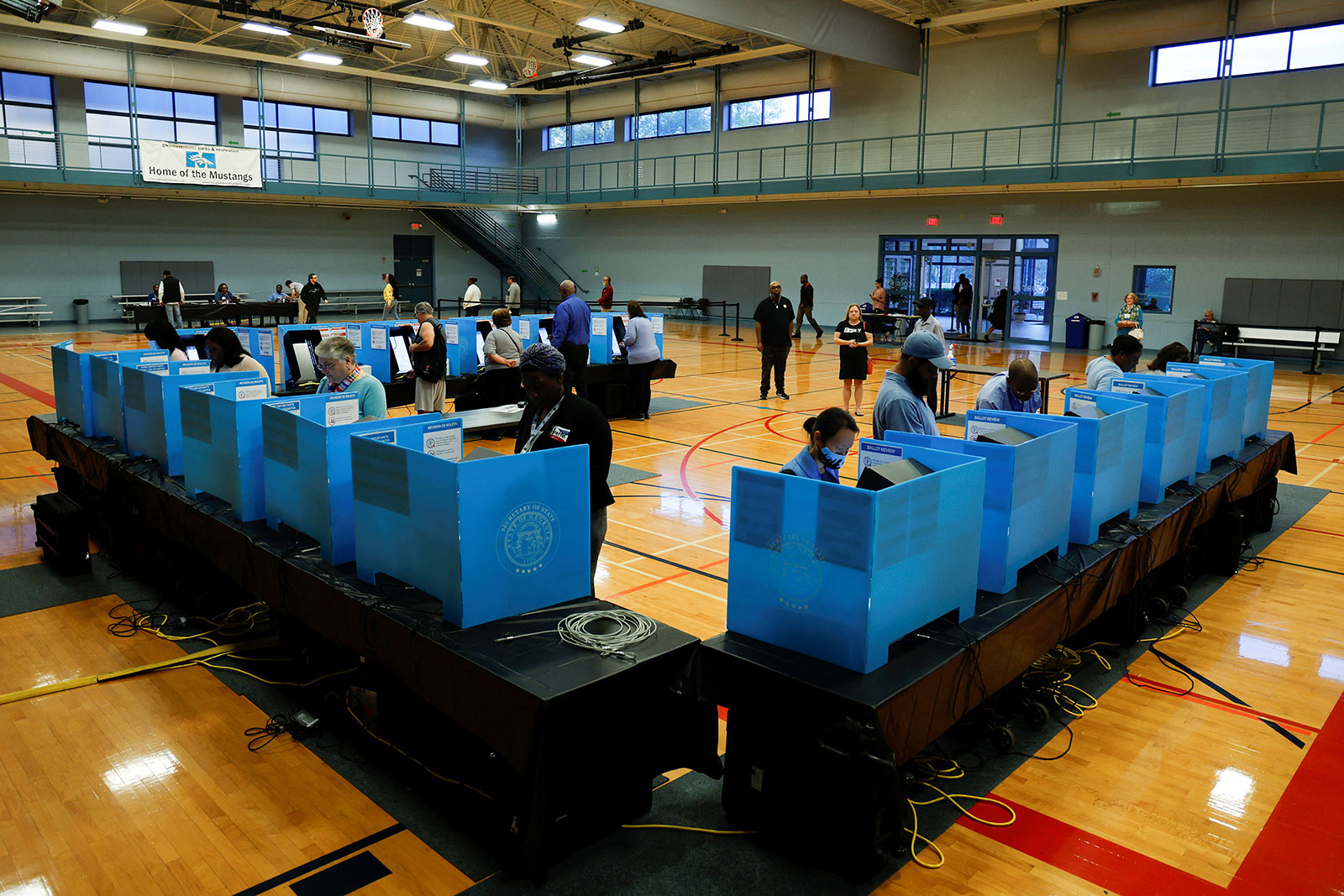 All advance in-person, absentee-by-mail and Election Day results have been counted in Gwinnett County, Georgia, according to county media relations manager Deborah Tuff.
"That leaves a small number of provisional ballots, cures and some overseas ballots," she said in an email to CNN Wednesday morning.
Tuff will provide an estimate of when those ballots will be counted later Wednesday.
Gwinnett County is located about 30 miles northeast of Atlanta.
Meanwhile, in Georgia's Columbia County, all mail-in, early voting and same-day voting ballots have been counted, according to Columbia County Director of the Board of Elections Nancy Gay. The county is in eastern Georgia near Augusta.
There are 52 provisional ballots left to research and determine if they can be counted or not and an unknown number of military ballots left to count, Gay said.
CNN's Ellie Kaufman contributed reporting to this post. 53 min ago
CNN Projection: Kentucky rejects adding amendment that would further restrict abortion rights
From CNN's Veronica Stracqualursi and Devan Cole
Kentucky voters on Tuesday rejected a proposal to amend the state's constitution to say that it does not "secure or protect a right" to abortion or the funding of abortion, CNN projects.
If adopted, the measure would have gone into effect immediately once the results of the election are certified by the State Board of Elections.
The ballot question voters faced read: "Are you in favor of amending the Constitution of Kentucky by creating a new Section of the Constitution to be numbered Section 26A to state as follows: To protect human life, nothing in this Constitution shall be construed to secure or protect a right to abortion or require the funding of abortion?"
Kentucky's "trigger law," which bans most abortions at all stages of pregnancy, and a law banning abortion after roughly six weeks of pregnancy have been allowed to be enforced temporarily while a lawsuit challenging the laws continues.
Kentucky Right to Life executive director Addia Wuchner, who chairs the Yes for Life Alliance which supported Amendment 2, previously said voting "yes" would "ensure there's no false interpretation of the constitution."
Without the amendment, "instead of the lawmakers who duly reflect the people's will, we would end up with the abortion industry taking each law back into court," Wuchner said.
Tamarra Wieder, the Kentucky state director for Planned Parenthood Alliance Advocates, had said passing the amendment would "open the door to more attacks on abortion access," but rejecting it would allow abortion rights advocates to "continue to fight back" against the six-week ban and the trigger ban. 44 min ago
Rep. Nancy Mace says she is "cautiously optimistic" GOP will take majority in the House
From CNN's Allie Malloy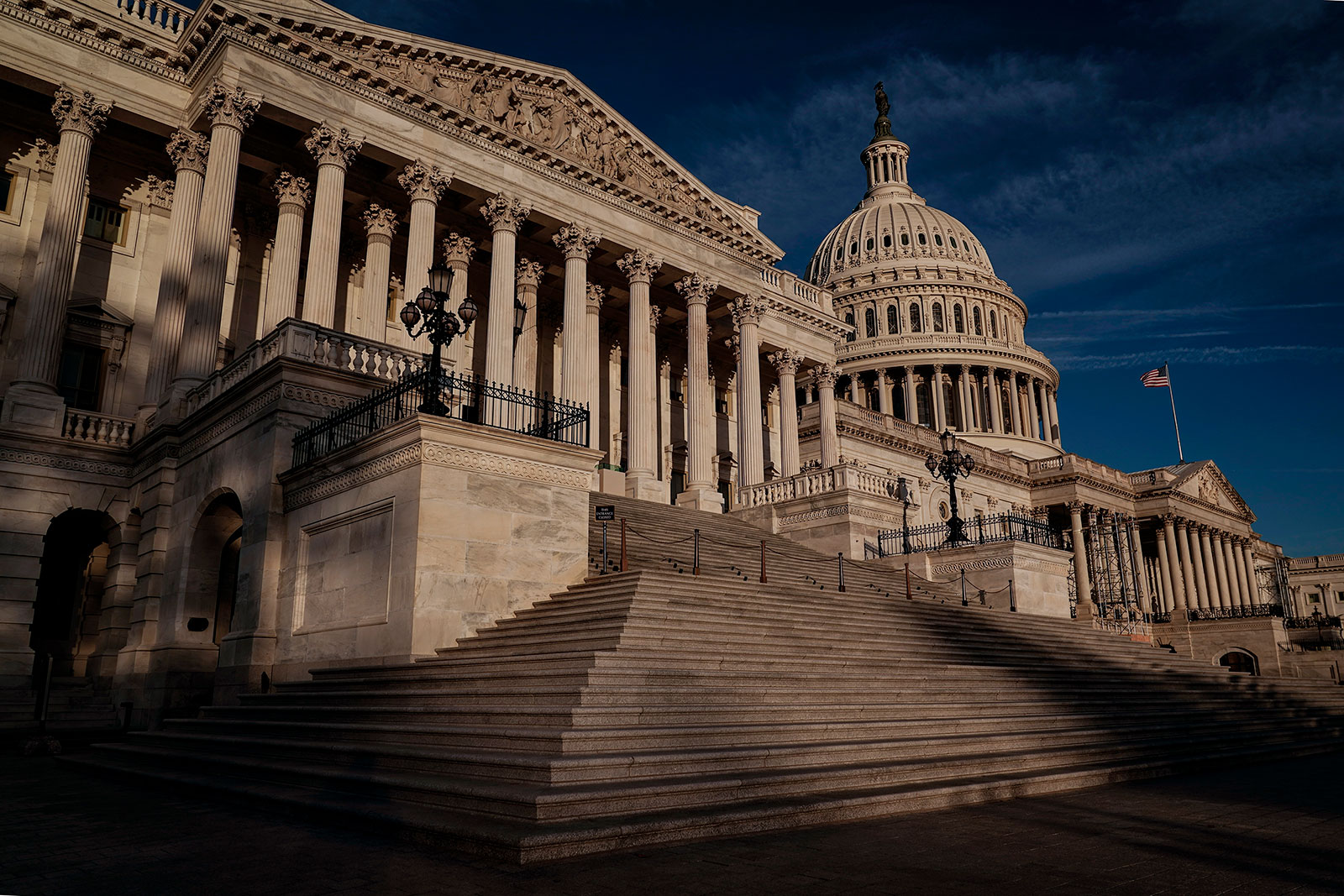 GOP Rep. Nancy Mace told CNN she is "cautiously optimistic" that Republicans will win a majority in the House of Representatives, adding that until both parties reach across the aisle it will be "difficult for anyone to govern."
Mace also acknowledged she expected her Republican colleagues to perform better than they did Tuesday.
"I was seeing the turnout that we had. I thought that's how the rest of the country was, but I see my district as a bellwether, and I worked hard to let people know that I stood with my party on most things but I also stood against my party on other issues," she told CNN.
Mace also said she did not support "at this juncture" any effort to impeach President Joe Biden if the GOP does take the House of Representatives.
"That's not something I support at this juncture without a heavy investigation. Impeachment has been weaponized over the years – and we've seen that in the last five years or so. We need to really focus on economic issues," Mace said Wednesday. 49 min ago
The Oz campaign has not made a public concession or statement so far after projected loss
From CNN's Kit Maher and Kate Bolduan
As of early Wednesday morning, Republican Mehmet Oz has not publicly conceded after his projected loss to Democratic Lt. Gov. John Fetterman in the race for Senate in Pennsylvania.
The silence from the candidate and staff is noteworthy.
After repeated attempts to get in touch with the campaign, no comment or details on a statement from the candidate — written or verbal — have been confirmed.
Oz spoke at his campaign headquarters in Bucks County late Tuesday before the race was projected, saying to the crowd, "When all the ballots are counted, we believe we will win this race." 1 hr 13 min ago
CNN Projection: Michigan Attorney General Dana Nessel will win reelection
From CNN staff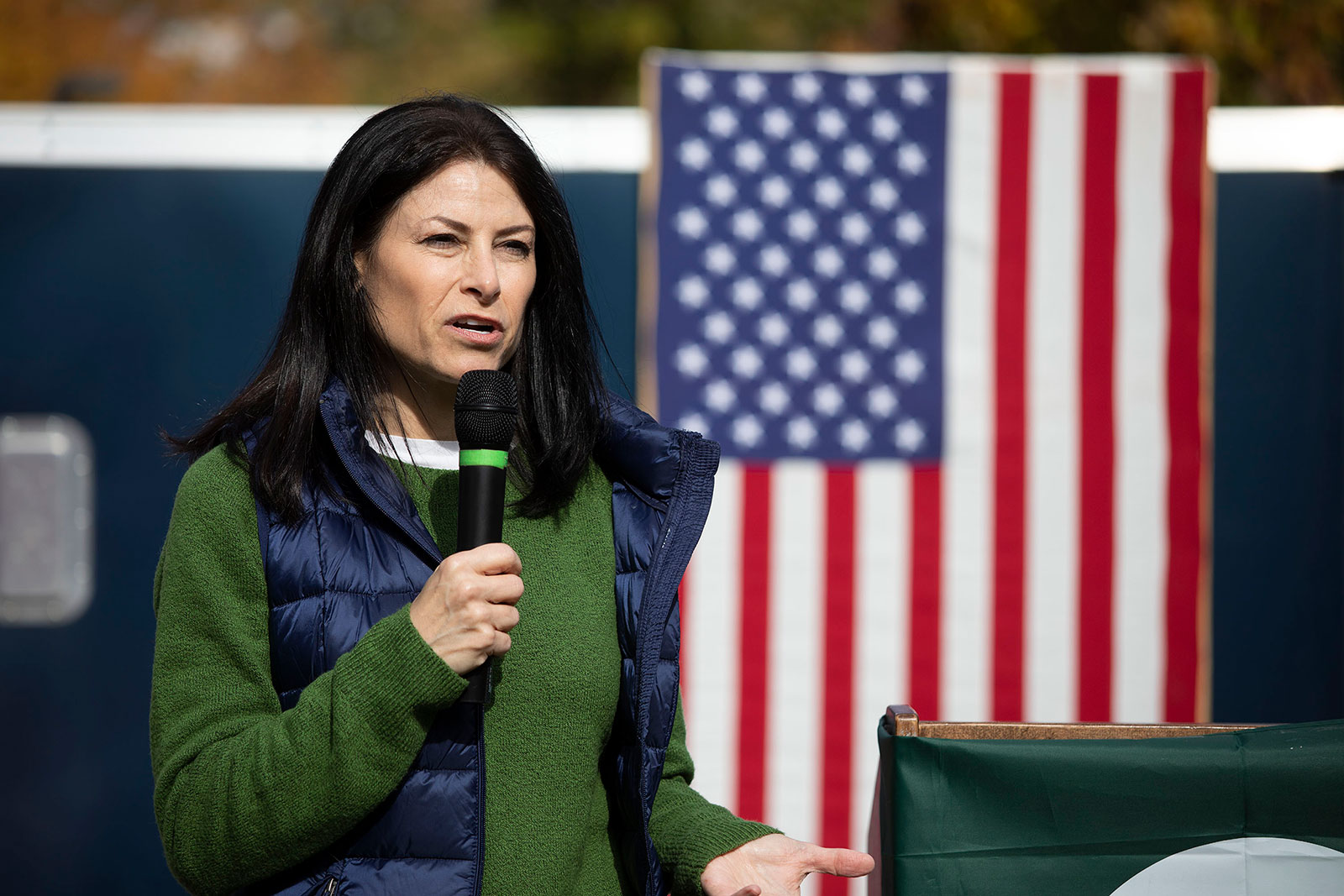 Democratic Attorney General Dana Nessel will be reelected, CNN projects, and defeat Republican Matthew DePerno.
DePerno was a leader in the efforts to challenge Michigan's 2020 election results, including by filing a lawsuit claiming vote fraud in Antrim County. While the suit failed and DePerno's theories about Dominion voting machines have been thoroughly debunked, he pledges to "prosecute the people who corrupted the 2020 election." 1 hr 12 min ago
Georgia campaigns preparing for a runoff in critical Senate race
From CNN's Jeff Zeleny and Pamela Brown
Four Senate races must still be called, but only one offers a chance of a rematch: Georgia.
As day breaks the morning after the election, the campaigns of Democratic Sen. Raphael Warnock and Republican challenger Herschel Walker are starting to prepare for one more month of campaigning – not waiting for a runoff to be formally called by state election officials.
Both candidates are expected to speak later today, aides say, with specific plans still in flux.
Top officials from the Democratic and Republican parties also tell CNN they intend to double down on their significant investments in Georgia, with an increasing assumption that control of the Senate could hinge on the outcome of a likely Dec. 6 runoff.
While Warnock holds a narrow edge over Walker of about 18,000 votes – out of more than 4 million ballots cast – Republican officials are alarmed by another tally from election night: Walker's underperformance compared to Gov. Brian Kemp.
In his reelection victory, Kemp performed far stronger than Walker in suburban areas, earning about 163,000 more votes than Walker.
Georgia election official Gabriel Sterling told CNN that the state's secretary of state office began making preparations last night for a runoff in the US Senate race. Preparations include building ballots and pushing proofs to counties starting Monday.
So far, neither candidate has reached the 50 percent needed to avoid a runoff, which makes a runoff a very real possibility.1 hr 4 min ago
Arizona's Maricopa County official gives a breakdown of all the votes that are yet to be counted
From CNN's Aditi Sangal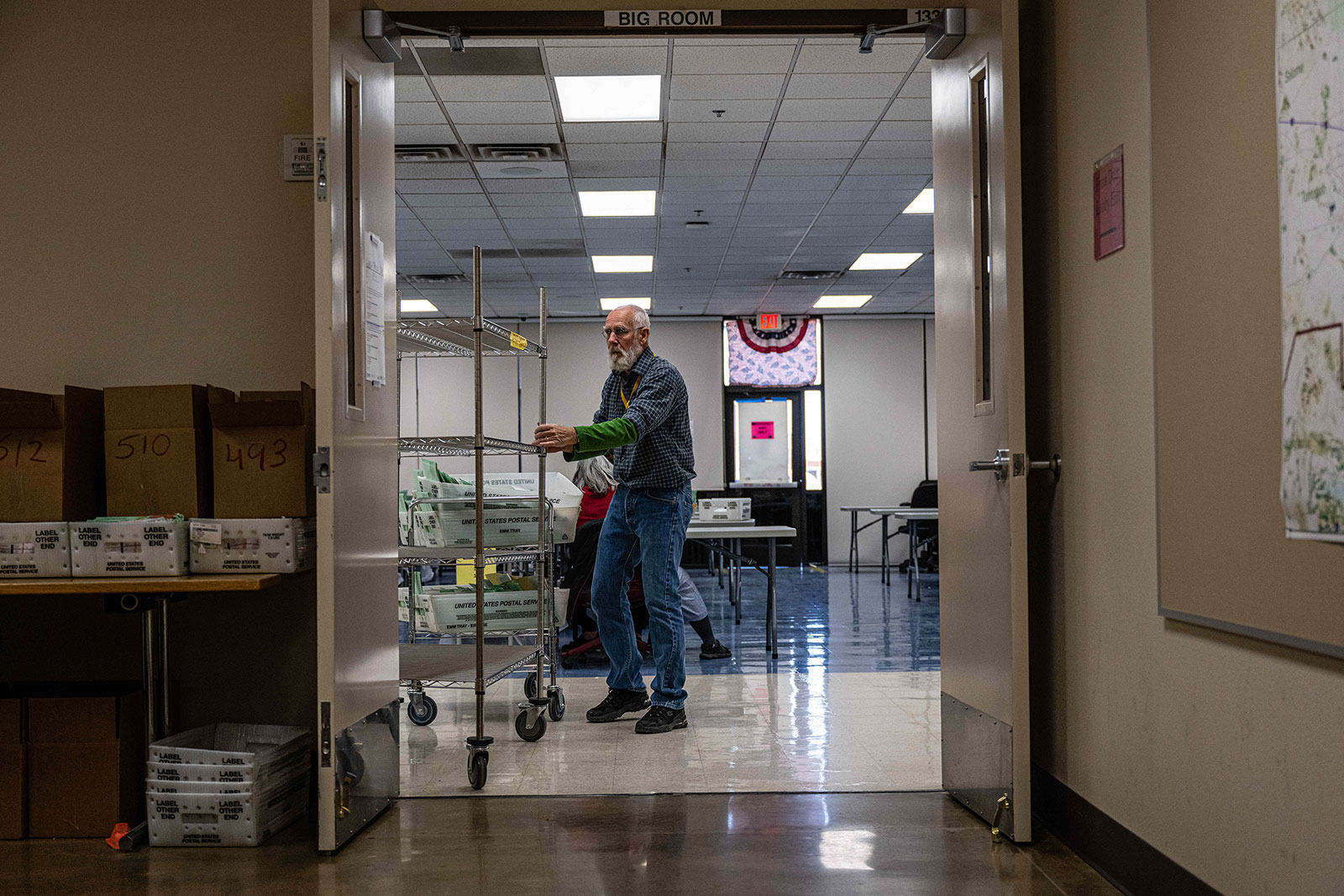 There are at approximately 300,000 ballots left to be counted in Maricopa County, Board of Supervisors Bill Gates told "CNN This Morning" on Wednesday.
Approximately 17,000 ballots from Election Day, not including mail-in ballots, have yet to be counted, Gates said. Those ballots comprise roughly 7% of ballots that went into "Box 3," meaning "they were not run through the tabulator there at the vote center, but they are secure and they will be tabulated in our central count facility," Gates said.
In addition, there are 90,000 mail-in ballots that were received after Friday but before Tuesday that have not been counted, and approximately 200,000 mail-in ballots received Tuesday that also have yet to be counted, Gates told CNN This Morning.
He noted that they do not have a precise count of how many mail in ballots were received Tuesday, but said the roughly 200,000 "all came in late last night."
Gates stressed that voters in Maricopa County "should not be concerned" about their votes being counted after a technical issue, telling CNN that the bottom line is that "everyone who showed up yesterday with a valid ID…they had the opportunity to vote a ballot and that vote is going to count."
"Because of the great work of our poll workers and our technicians to determine what the issue was, we were able to get those tabulators back online," he said. "Everyone who showed up yesterday with a valid ID — because we have a voter ID law here in Arizona — they had the opportunity to vote a ballot, and that vote is going to be counted."
1 hr 24 min ago
The morning after the election, here are the remaining Senate and House races to watch
From CNN's Tara Subramaniam, Eric Bradner, Dan Merica and Gregory Krieg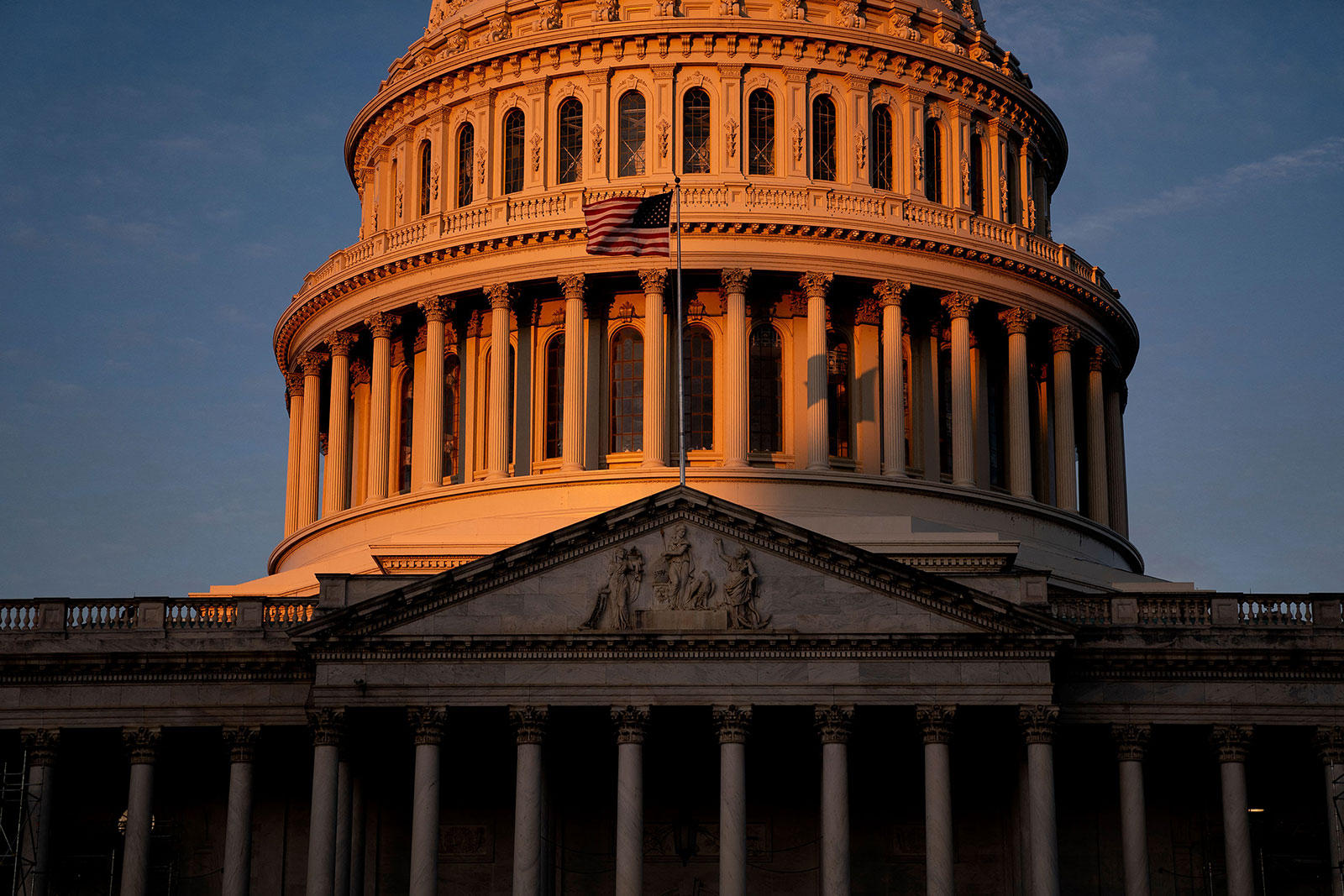 Election Day is over but many of the fundamental races of this election cycle remain uncalled.
Gubernatorial races in Alaska, Arizona, Kansas, Nevada and Oregon have yet to be called. And as the country begins to look towards 2024, the management of future elections in three key states remains unclear, with the races for Secretary of State in Arizona, Nevada and Wisconsin ongoing.
When it comes to Congress, control of both the House and Senate is still up for grabs.
In the Senate, Lt. Gov. John Fetterman's victory in Pennsylvania, flipping a GOP seat, gave Democrats a sigh of relief as they await results from Arizona, Nevada, Wisconsin and Georgia. Republicans need to win three of those four to claim a majority.
The shape of the House, too, remains uncertain.
Here are the remaining races, whose outcomes will determine which party controls the chambers:
1 hr 25 min ago
Congress' 1st Gen Z representative says he and Biden shared experience of being elected young on call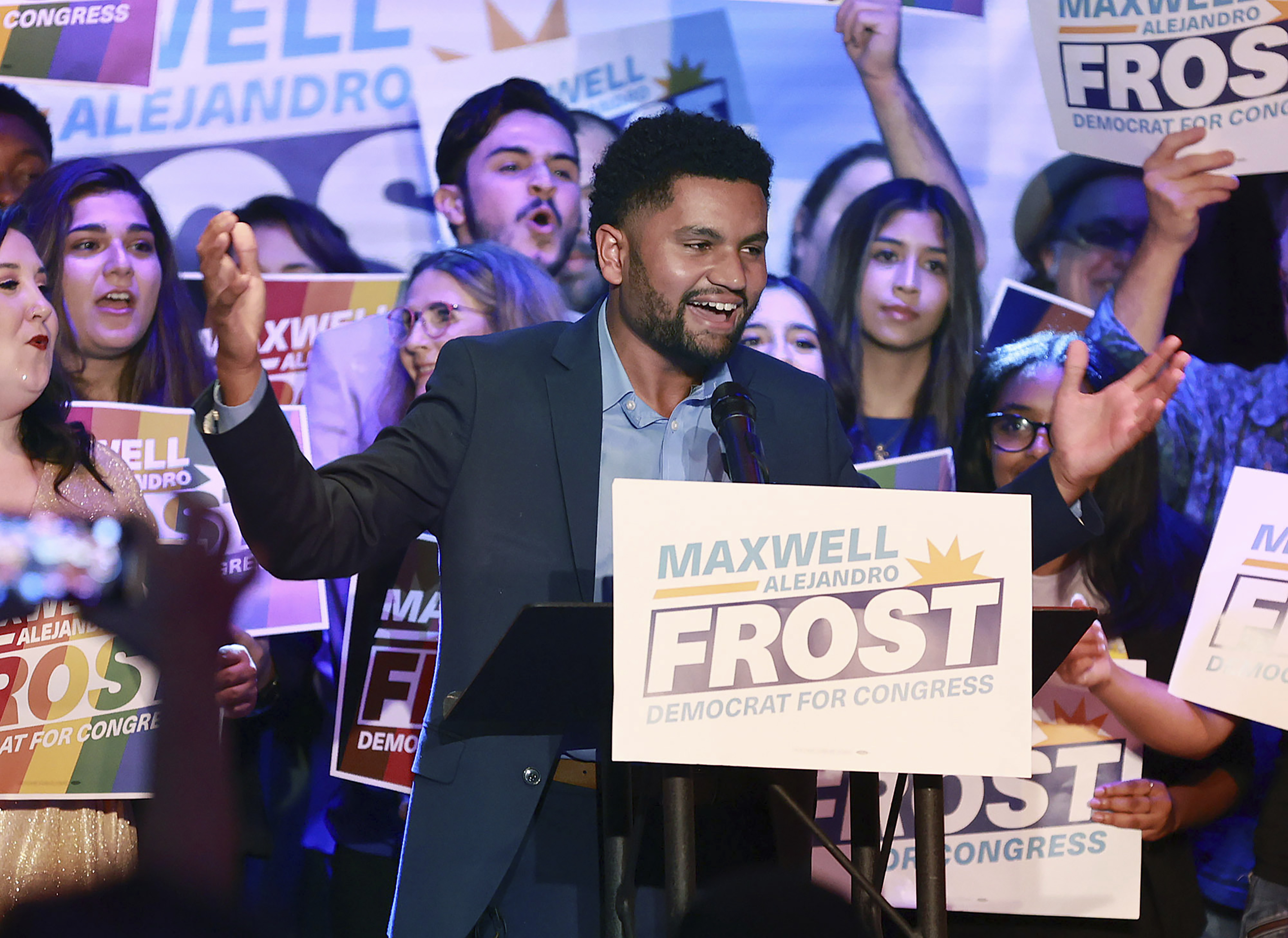 The first member of Gen Z who is heading to Congress, 25-year-old Florida Representative-elect Maxwell Alejandro Frost, said that he and President Joe Biden bonded on a call about the president also first being elected at a young age.
Frost has received calls from Biden and House Speaker Nancy Pelosi after his projected win in Florida's 10th District.
He and Biden discussed how the president was elected to the Senate when he was 29 years old and how had to wait until after his 30th birthday to be sworn in.
"He asked me if it was the same situation. I said 'no, Mr. President, you have me beat on that. I'm already old enough to be sworn in on Jan. 3.' It was great to talk to him. He was elected at a very young age, too, and so he understands that experience," he told CNN's Poppy Harlow.
Generation Z refers to those born after 1996. Frost will succeed Democrat Val Demings, who vacated the seat to run for Senate.
Frost said when organizers in Orlando first approached him about running last year, his first reaction was "no," but he told CNN that a call to his biological mother changed that.
"I was at a crossroads. … Hearing that she had me at the most vulnerable point in her life really reaffirmed what I believe in and why I ran for Congress," he said.
Frost said he wants to push for gun violence legislation, including universal background checks.
When asked about Florida Gov. Ron DeSantis winning a resounding reelection victory, Frost said, "What we saw was not a red wave. … What we saw is there was a blue deficit. Democrats did not turn out the way they needed to. And I think as Democrats, we need to have year-round organizing."
Watch here for more:
2 hr 10 min ago
Biden world is in especially good mood about Fetterman's win in Pennsylvania Senate race
From CNN's MJ Lee and Betsy Klein
President Biden and his advisers are in a particularly good mood about one candidate who scored a major victory overnight: John Fetterman.
The Pennsylvania lieutenant governor was in one of the most closely watched Senate races of the cycle, and ultimately defeated celebrity doctor Mehmet Oz. Biden texted Fetterman to congratulate him, and a White House official even made a rare comment on this specific win: "The president had a great time with the senator-elect on Saturday," a White House official told CNN overnight.
That comment served as a reminder, of course, that the president had campaigned alongside Fetterman in Pennsylvania in the final stretch of the midterms. That move had stood out because towards the very end, Biden was sticking to safer, blue states such as New York, Maryland and California.
In the end, one of the most important Senate race results of the election was Democrats picking up a Senate seat in Pennsylvania where both Biden and former President Barack Obama went all out in the end – efforts that ultimately could have made a difference in Fetterman's favor.2 hr 36 min ago
Biden world feeling vindicated that abortion and protecting democracy were serious motivators for voters
From CNN's MJ Lee
In the final stretch of the midterms, President Biden and his White House were starting to be on the receiving end of a whole lot of criticism that went something like this: Why wasn't the president focusing solely on the economy when it is the top, overwhelming issue for most voters?
That criticism took aim at the fact that Biden and his advisers were choosing to spend a good amount of effort and time in the final stretch discussing abortion rights and issues related to protecting democracy and election integrity. This included a major evening speech by the president last week in Washington, DC, in the aftermath of a violent attack against House Speaker Nancy Pelosi's husband.
The morning after the election, Biden advisers say they feel even more vindicated on their messaging decisions – pointing to various exit polls that indicate yes, the economy was a huge motivator for voters – but so were other issues such as abortion and protecting democracy.
Even as they wait to learn what the balance of Congress will ultimately be, Biden advisers say some of the most important bright spots around the country that they've isolated are ballot initiatives aimed at protecting abortion rights. 2 hr 29 min ago
These maps show how the election unfolded — so far
As some key races remain uncalled as of Wednesday morning, here's a look at the states and districts that CNN projected for Democrats or Republicans over the course of election night.
In the Senate: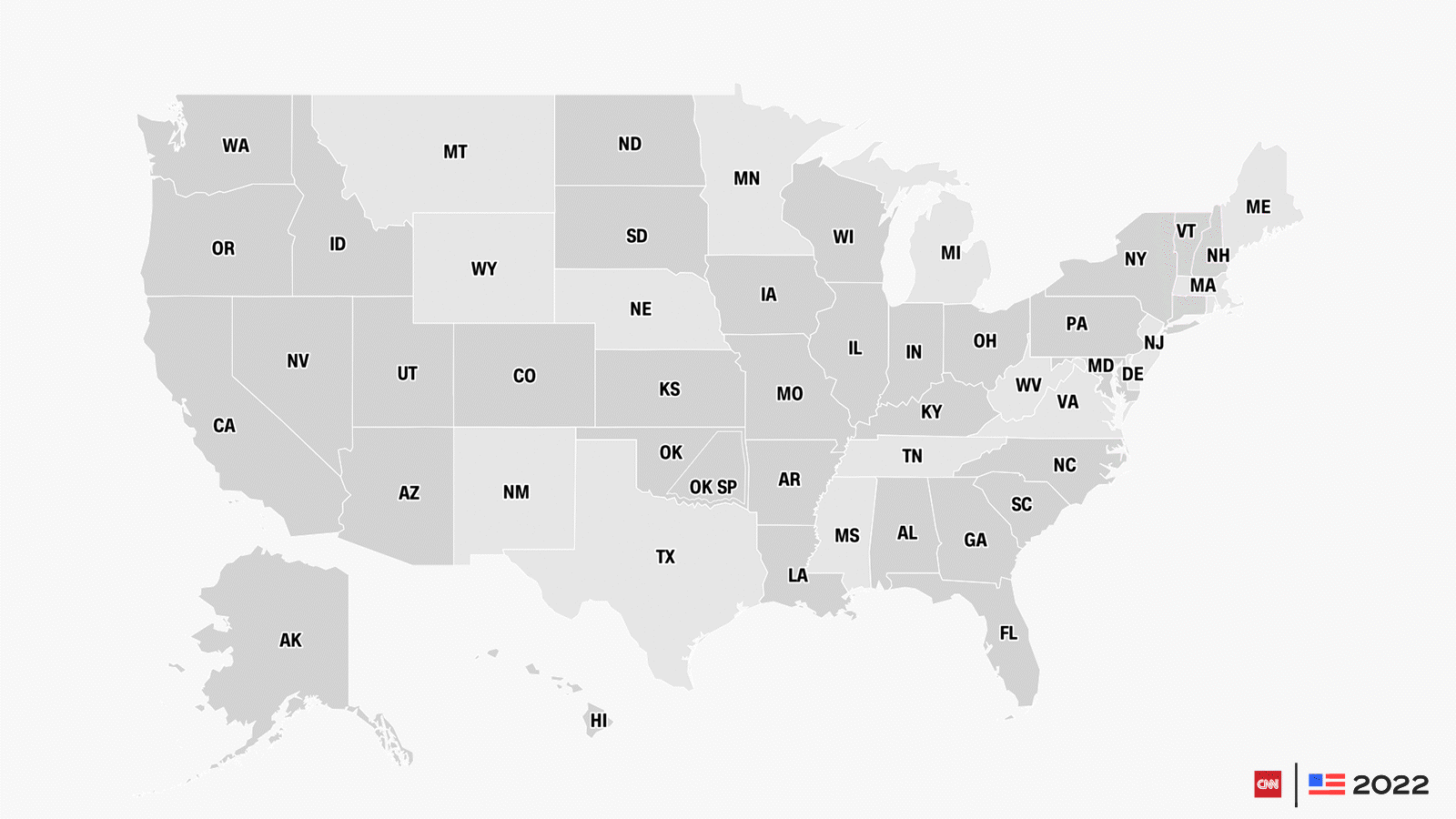 And in the House:
2 hr 14 min ago
Georgia's GOP lt. governor: Republicans are waking up wishing they "picked a better candidate" than Walker
From CNN's Aditi Sangal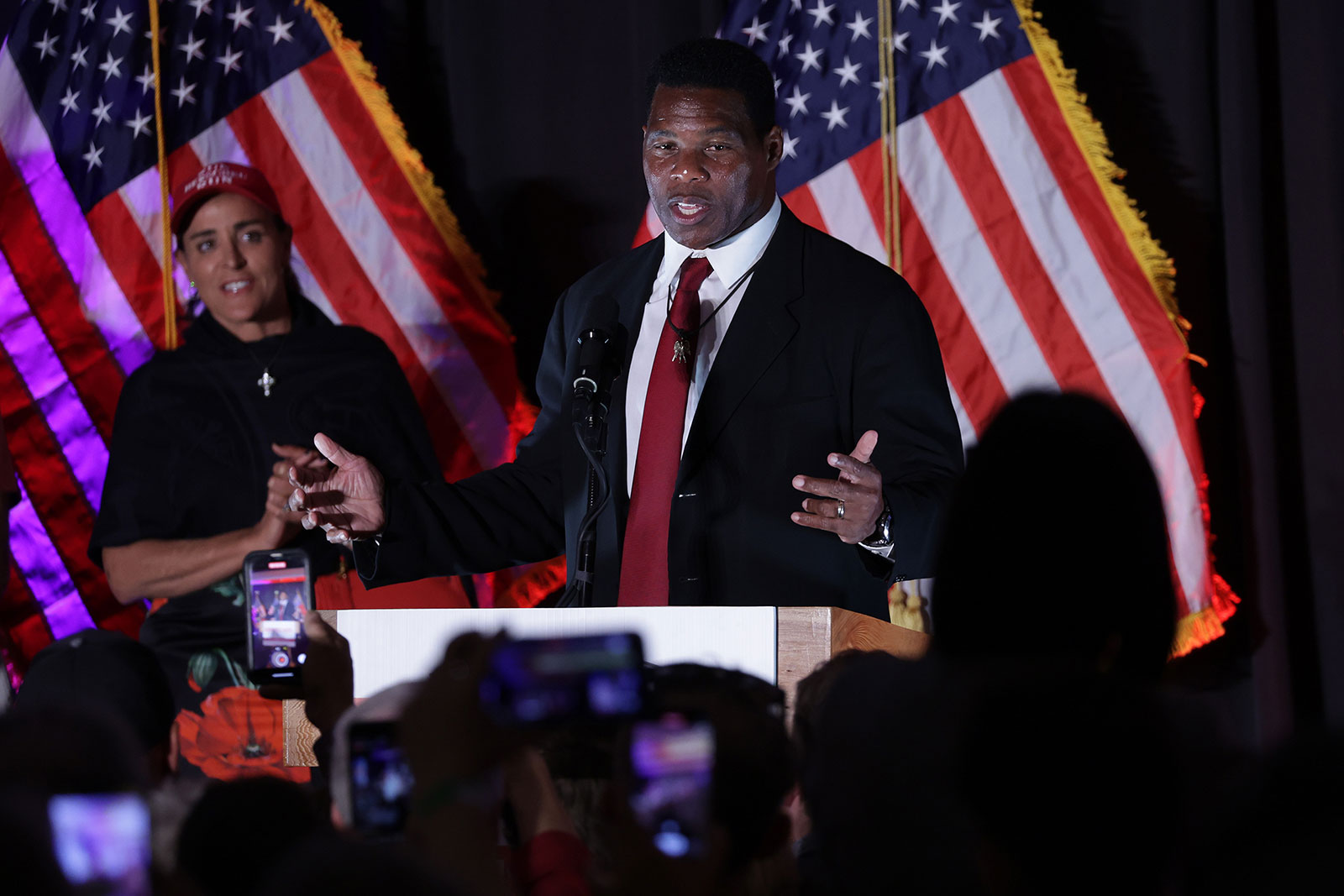 Georgia's Republican Lt. Gov. Geoff Duncan lamented on Wednesday that the GOP Senate candidate in Georgia was Herschel Walker.
"I think a lot of Republicans like me are waking up this morning going 'what could have been if we picked a better candidate that could have won with a margin like Brian Kemp that would have been able to put real leadership on display, real ideas on display, win the hearts and minds of Georgians, and get the state back to fully red?'" he told CNN.
"I think it sends a message to the country, along with other states, that this is a pivot point for the Republican Party. This is a time that Donald Trump is, no doubt, in the rear view mirror. It's time to move on with the party, it's time to move on with candidate quality," Duncan added. "If they would have just woke up 12 months ago and stopped taking [Trump's] lead and took the lead of what real Republicans, real Republican policies mattered, we'd be in a different place."
Duncan has been a critic of Trump for some time now, urging Republican leaders and voters to move on from the former president.
"I think Donald Trump's moving from a movement to a distraction for the Republican Party now," Duncan told CNN Wednesday.