Kyle Richards and Mauricio Umansky Address "Untrue" Divorce Rumors
Real Housewives of Beverly Hills star Kyle Richards and her husband Mauricio Umanksy addressed their relationship status amid rumors they were separating after 27 years of marriage.
By Hayley Santaflorentina
Kyle Richards is setting the record straight. 
The Real Housewives of Beverly Hills star took to social media to share that despite breakup rumors that surfaced on July 3, she and her husband of 27 years Mauricio Umansky are not getting a divorce. 
"In regards to the news that came out about us today…" read a joint statement shared to Kyle's Instagram. "Any claims regarding us divorcing are untrue."
The statement continued, "However, yes, we have had a rough year, the most challenging one of our marriage. But we both love and respect each other tremendously. There has been no wrongdoing on anyone's part." 
The couple concluded their note with a request for privacy, adding, "Although we are in the public eye, we ask to be able to work through our issues privately. While it may be entertaining to speculate, please do not create false stories to fit a further salacious narrative. Thank you for the love and support."
The pair's joint statement comes hours after reports of the rumored split, with a source telling People, "Kyle and Mauricio have been separated for a while now but are still living under the same roof. They remain amicable as they figure out what's next for them and their family."
Kyle and Mauricio, who is the founder of real estate brokerage The Agency, first met in 1994. The couple got married in 1996 while Kyle was pregnant with their first child together, Alexia, now 27. The two are also parents to daughters Sophia, 23, and Portia, 15.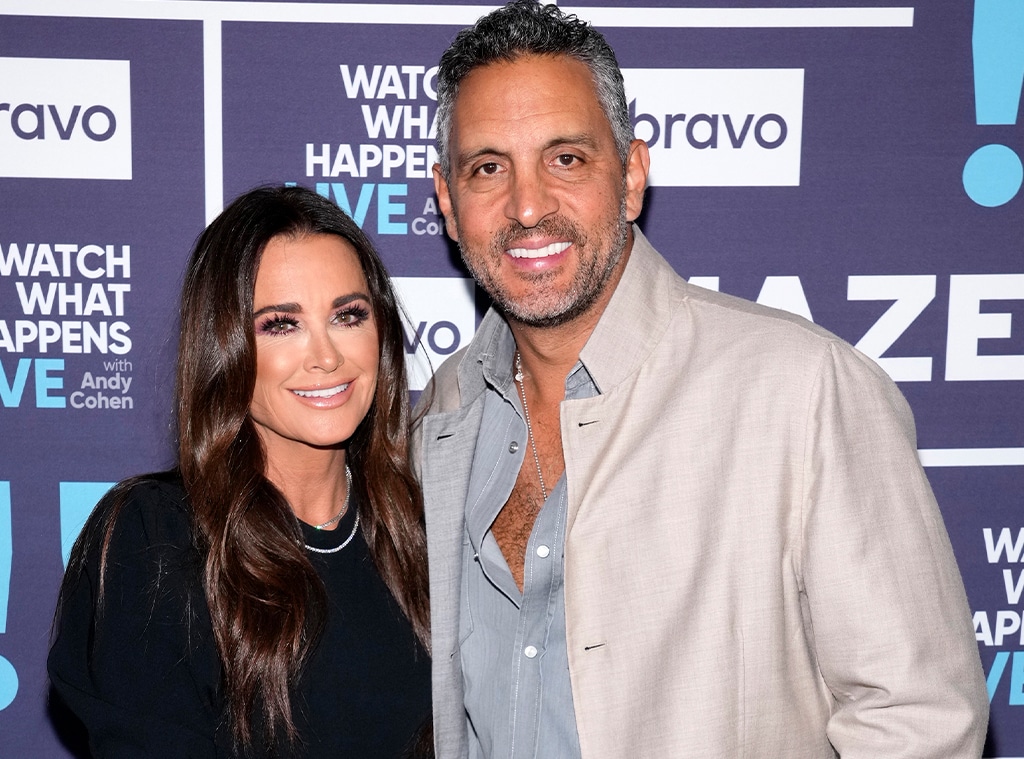 Charles Sykes/Bravo/NBCU Photo Bank
At the time of their meeting, the reality star was a single mom to daughter Farrah, now 34, from her previous marriage to Guraish Aldjufrie.
"When I met Mauricio in 1994, everything fell into place," Kyle wrote in a 2010 essay published on BravoTV.com. "I was madly in love with him, and he loved both Farrah and me."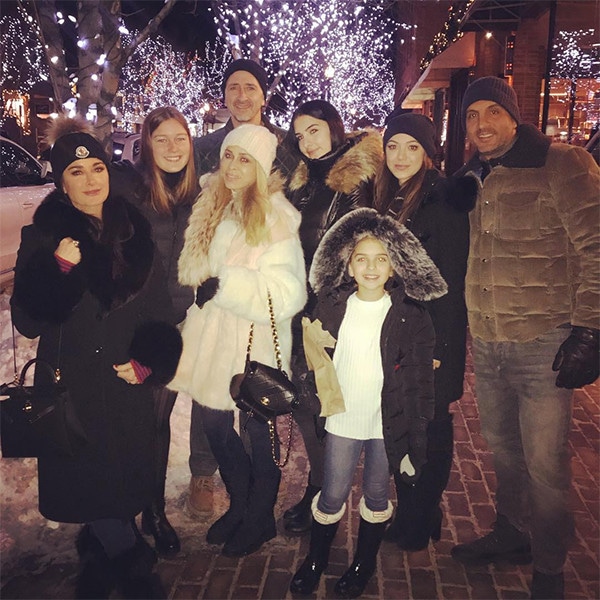 Instagram
After celebrating 25 years of marriage in 2021, Kyle and Mauricio opened up to The Knot about what the anniversary meant to them. 
"For me, it's one of my biggest accomplishments. I mean, I think it's refreshing, in this town to be married 25 years is a really big deal," the reality star shared. "And we're really proud to be good role models to our daughters."
Mauricio added, "I definitely intend to spend the rest of my life with her. So hopefully it'll be at least another 25 years, and maybe another 50."
Source E News.