Gavin Rossdale Reveals Why He and Ex Gwen Stefani Don't Co-Parent Their 3 Kids
Gavin Rossdale revealed that he and ex-wife Gwen Stefani have different approaches when it comes to raising their three boys.
By Hayley Santaflorentina
It's their lives, and don't you forget.
Gavin Rossdale recently revealed that when it comes to parenting their children, he and ex-wife Gwen Stefani each do their own thing. The Bush frontman, who shares sons Kingston, 17, Zuma, 14, and Apollo, 9, with the No Doubt singer said that they've taken different approaches to raising the boys
"I think you can go one of two ways," Gavin told Adrianna Costa on the June 15 episode of her "Not So Hollywood" podcast. "You can either do everything together and really co-parent and see how that goes, or you can just parent. And I think we just parent."
"We're really different people" the 57-year-old continued. "I don't think there's much similarity in the way we bring them up but I think that gives them an incredible perspective to then choose which pieces of those two lives they'd like to inherit and move on with and which part of themselves come out of the whole process."

Most Expensive Celeb Divorces
Gavin—who also shares Daisy Lowe, 34, with Pearl Lowe—feels strongly that raising his kids in this way will benefit them in the long run, adding, "What's important is to give them a wide view of things and we definitely have some particularly opposing views, so I think it'd be really helpful for them to make their own minds as individuals."
E! News has reached out to Gwen's reps for comment.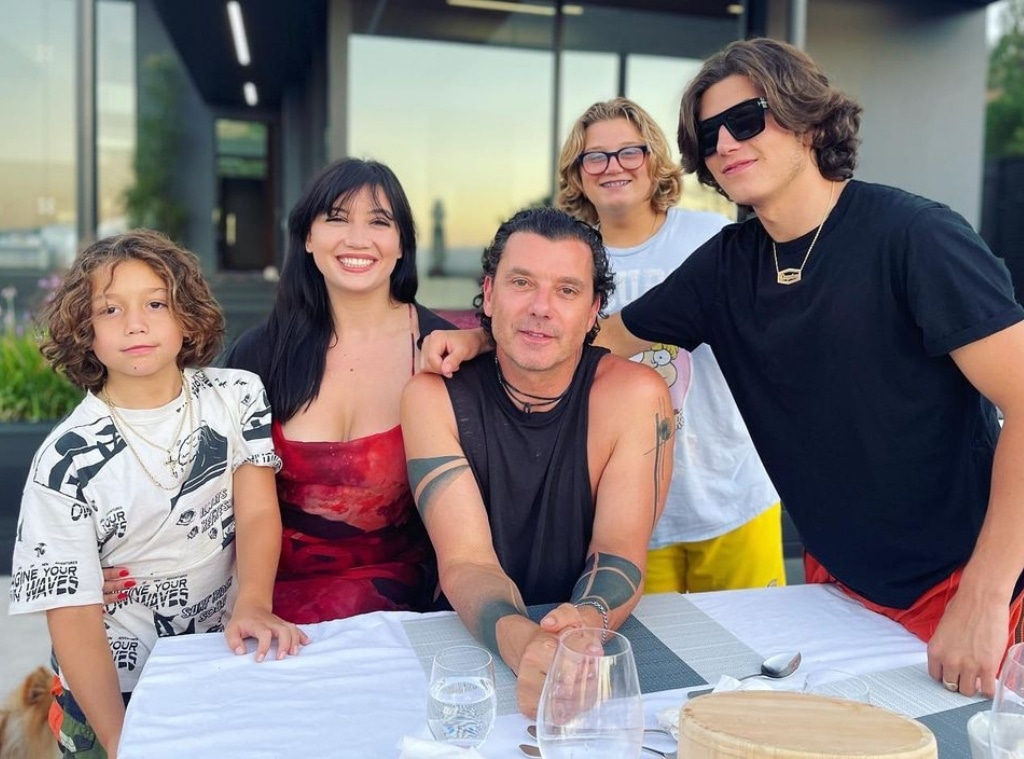 Instagram
Gavin and Gwen, who married in 2002, were together for 14 years before divorcing in 2016.
The "Hollaback Girl" has since found love with fellow The Voice judgeBlake Shelton. The pair, who started dating in 2015, tied the knot in 2021. And the "God Gave Me You" singer has embraced his role as stepdad to Gwen's three children—noting the impact his own had on his life.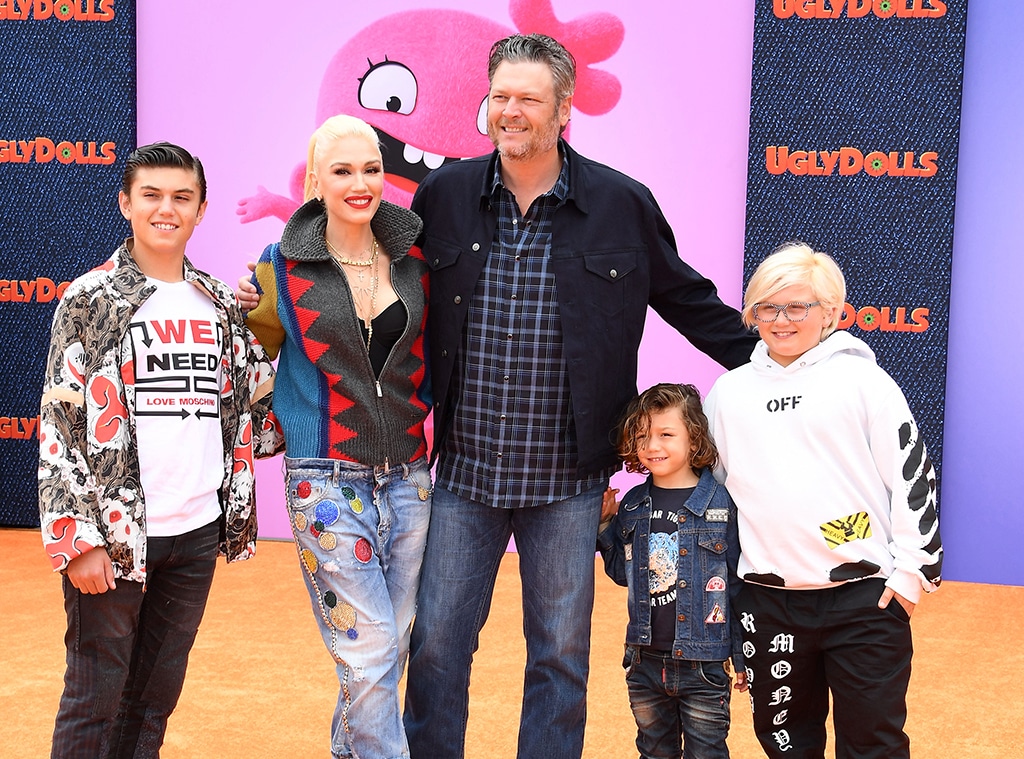 Steve Granitz/WireImage
"I love my stepfather, and I looked up to him," the 46-year-old said on The Ride With Kimo & Heather radio show in February 2021. "And he's like a father to me. So, you know, I have a good inspiration in my life to how to do this and the kind of stepdad I want to be."
And while it is a role "God's Country" singer takes seriously, he is also sure to enjoy every moment.
"I'm not gonna lie. I don't take it so serious that I'm not enjoying this time because I really am," Blake continued. "Especially, you know, now that we're five years into this thing, I can't imagine my life without these kids now."
Source E News.