World Record Holder Chef Hilda Baci Reveals She Was Once Homeless
Hilda Effiong Bassey, also known as Hilda Baci, a Nigerian chef who set a new world record for the longest single cooking session, has admitted that she was formerly homeless.
This was revealed by the chef, who is from Akwa Ibom State, in a recent TVC interview on Monday.
"A lot of people see this buzz now, and most of them think I dropped from the sky. They don't know I was homeless at some point. There's an entire phase and journey that got me here, and I'm not even done.
"This is still part of a journey. I'm still on a path, and I'm still going. It's not always going to be rosy. It's not always going to be easy. But we need more examples like this so people can say, 'Hilda did it, so I can do it as well.'"
On May 11, Hilda Baci began her four-day cooking challenge at the Amore Gardens in the Lekki neighborhood of Lagos State. By 8:32 a.m. on Monday, Hilda Baci had cooked for 88 hours and 32 minutes, matching the previous mark of 87 hours, 45 minutes, and 00 seconds established by Indian chef Lata Tondon in 2019.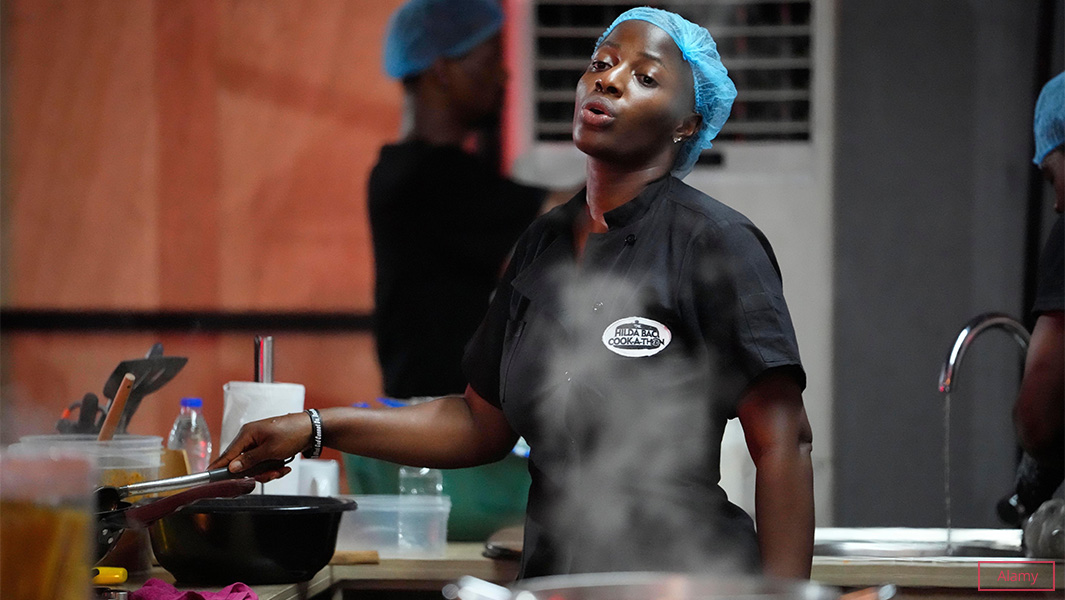 As a result, Hilda Baci has now broken the previous record for the longest amount of time spent cooking.
Many Nigerians celebrated the 27-year-old, especially young people who were there at the scene of the record-breaking occurrence.
Babajide Sanwo-Olu, the governor of Lagos State, visited the cook at the Amore Gardens in the Lekki neighborhood and cheered her up. In addition, the chef had visits from Bolaji Idowu, the senior pastor of Harvesters International Christian Centre Lagos, and Charles Okocha, an actor.
Source AE News.