McCarthy falls short in second House speaker vote as 19 Republican defectors back Jordan
McCarthy needs 218 votes to secure speakership but fell short in first two rounds
By Jessica Chasmar , Peter Kasperowicz | Fox News
House Republican Leader Kevin McCarthy on Tuesday failed to secure the necessary 218 votes to be the next House speaker, the first time in nearly a century that the majority's nominee needed another vote.
McCarthy came up short in the first two rounds of voting due to 19 Republican defections in both rounds.
Reps. McCarthy, R-Calif., Andy Biggs, R-Arizona, and Hakeem Jeffries, D-N.Y., split most of the votes three ways in the first round of voting. None of the nominees was able to reach the 218-vote threshold needed to secure a majority of votes, so the election moved to a second ballot.
With 434 votes cast in the first round, Jeffries received 212, McCarthy received 203, Biggs received 10, Rep. Jim Jordan received six, and Reps. Jim Banks, Rep. Byron Donalds and Lee Zeldin each received one vote.
In the second round, Jeffries again received 212 votes and McCarthy again received 203, but Jordan received the support of all 19 defectors. The support for Jordan came despite the fact that the Ohio Republican is backing McCarthy.
McCarthy won a standing ovation from most Republicans on the House floor Tuesday as he was introduced by Rep. Elise Stefanik, R-N.Y., who nominated him to be the next House speaker.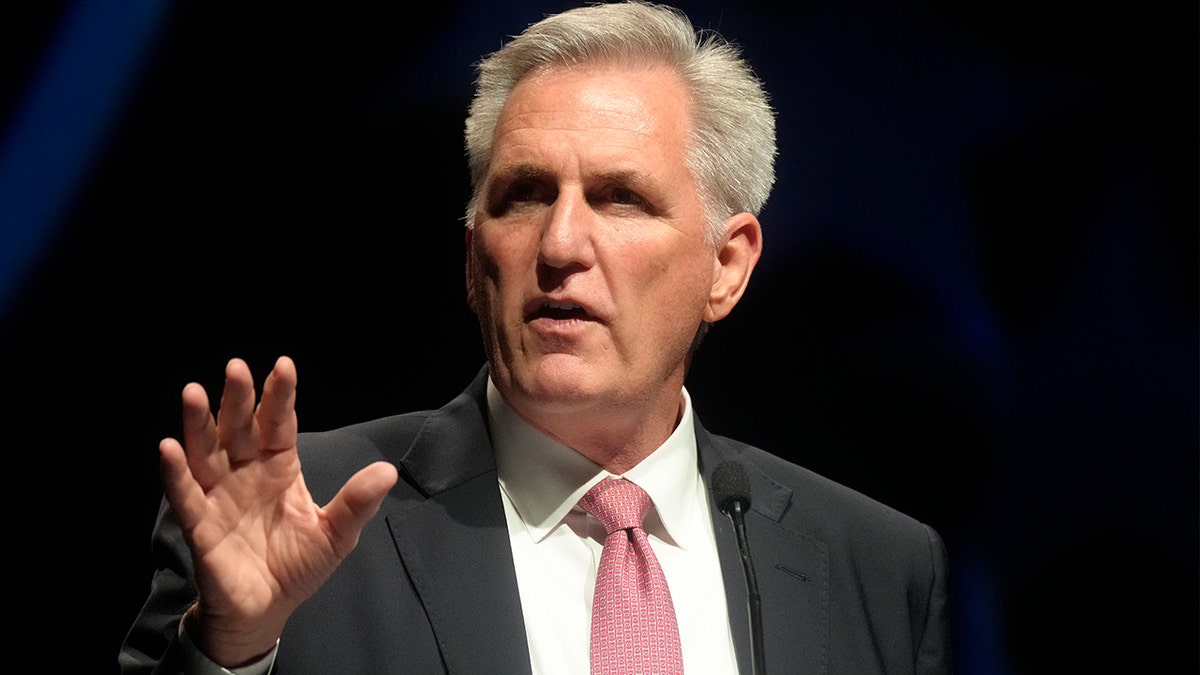 House Minority Leader Kevin McCarthy, R-Calif., speaks at a South Carolina GOP fundraising dinner on July 29, 2022, in Columbia, South Carolina. (AP Photo/Meg Kinnard)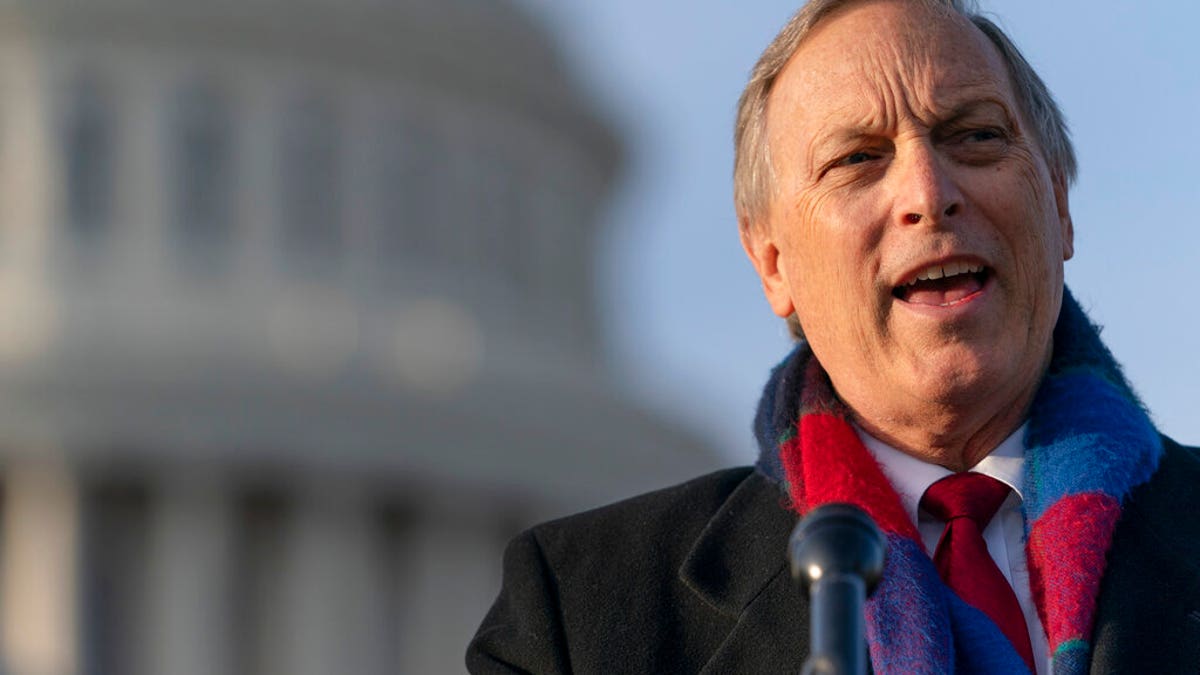 Rep. Andy Biggs (AP Photo/Jacquelyn Martin/File)
MCCARTHY SHORT OF VOTES AS HOUSE SPEAKER CONTEST ENTERS FINAL HOURS
"Under Kevin McCarthy's leadership, House Republicans crafted a bold vision to put America back on track," she said.
Stefanik touted McCarthy's pro-life and pro-Second Amendment stance and said that he's "committed to stopping wasteful spending and shrinking the size of government."