Lindsay Lohan and Chord Overstreet Weigh in on a Potential Falling for Christmas Sequel
Falling for Christmas stars Lindsay Lohan and Chord Overstreet dished all about the Netflix film on E! News' While You Were Streaming, revealing if they'd be down for a potential sequel.
By Paige Strout
Lindsay Lohan and Chord Overstreet had a jolly good time on the set of Netflix's new holiday rom-com Falling for Christmas. But did they have a good enough time to do it all again?
"Yeah, we would," Lindsay exclusively revealed on the Nov. 11 episode of E! News' digital series While You Were Streaming. "I mean, I would."
Chord agreed with his co-star about a potential sequel, adding that he had "so much fun" on set. "We had such a blast."
The film—which is streaming now—follows Lindsay as an heiress named Sierra, who after losing her memory in a skiing accident, finds herself in the care of ski lodge owner Jake (Chord). The two form a connection as they work together to save his family's business, but as her past life comes back to her, she must decide what she really wants out of life.
In addition to delivering numerous funny moments throughout the rom-com—from flipping over a chair after being spooked by a raccoon to struggling to put sheets on a bed—Lindsay serves double duty as an executive producer on the film, a role she said she was excited to take on.

"It was a great feeling to have a little bit more control over the dynamics of how it goes on behind the scenes on set," the actress shared, "and then the editing process after and the final product of the movie. Just to have a say in those, those aspects of the film, it was really exciting for me."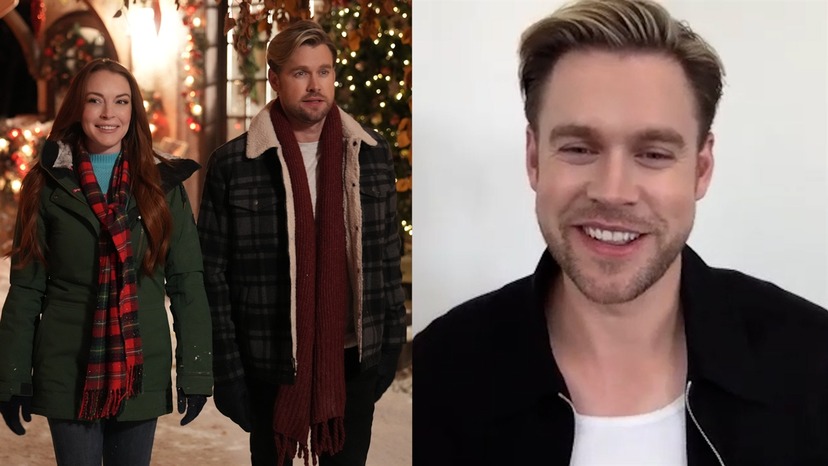 Watch: Falling for Christmas: Set SECRETS You Need to Know!
Chord praised Lindsay's work behind the camera, telling E!, "She had such a great attention to detail on something and figuring out if something does or doesn't work. Very hands-on, in a great way."
One of the perks of being an executive producer on a project is getting your family involved, as Lindsay's little sister Aliana "Ali" Lohan makes a brief appearance in the movie as one of Sierra's stylists, in addition to providing two songs for the film's soundtrack.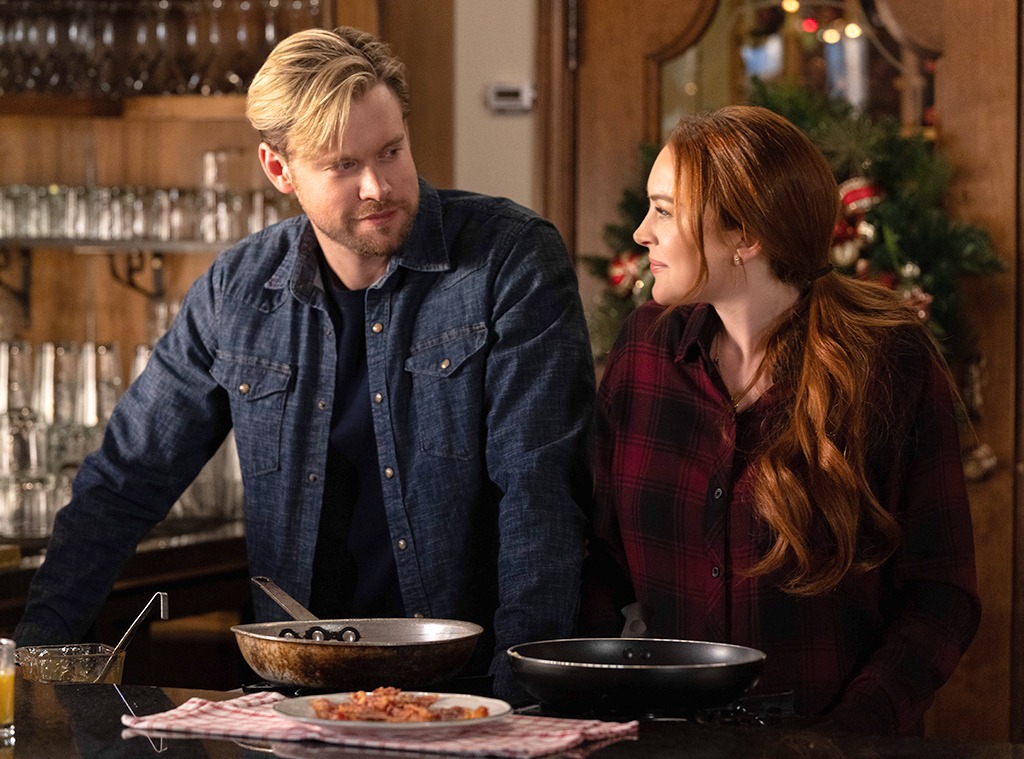 Netflix
"She was she was a little nervous at first, but she was great in the role," Lindsay shared. "I think whenever you can have family and you can bring them into the work that you're doing and share these moments with them, I think it's just so special, and it just brings together a greater product in the end."
Hear more from Lindsay and Chord in the videos above, and be sure to follow E! News on Twitter to catch new episodes of While You Were Streaming.
Falling For Christmas is streaming now on Netflix. Chord's latest single "Sleepwalking in the Rain" is out now.
Culled from ENews.